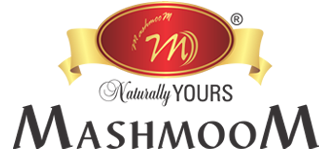 Mashmoom is a company dedicated towards the production of consumer goods that are marked by innovation. Our Products fall into three general categories; Foods, Beverages and Herbal Products. In comparison to other companies, Mashmoom is a newly established company, however, the vision through which Mashmoom hopes to establish itself as a household brand and what makes Mashmoom and Mashmoom's products different, is innovation and a vision. The Company was established in year 2007, as a Private Limited Company with Securities & Exchange Commission of Pakistan. Currently there are three members on the Board of Directors of the Company which are eminent professionals and possess a vast experience in business industry.
Status of the Company
Private Limited Company
Company Registration Number: 00000017929/20070402
National Tax Number: 3402217-1
Sales Tax Registration Number: 2200340221714
OUR VALUES
Innovation. Integrity. Quality
OUR VISION
To create a portfolio of consumer goods and herbal medication that is of the best quality possible so that people can live quality life.
To redefine the meaning of PURITY and high quality and to create products that serve mankind.
There is a wide range of Food and Herbal Products available on the shelf, to market quality products. These include Jams, Jams with Fruit Chunks, Ketchups, Sauces, Vinegars and Pickle in the Food Products Range. The Herbal range includes wide range of Arqiyaats, Herbal Medicine, Syrups and Tablets. Another section added to the product line is the Mashmoom Aqua (Mineral water), which not only suffice to the standards set by any authority established in Pakistan but also adheres to the WHO Food Laws. Thewww.bigshotrading.com/ state of the art plant installed at Hattar guarantees quality of the product from the filling o the table of the consumer.